Is your contractor an undocumented worker
or hiring undocumented workers?
Hey, no big deal right?
Think again!
IT'S ILLEGAL!
LEARN MORE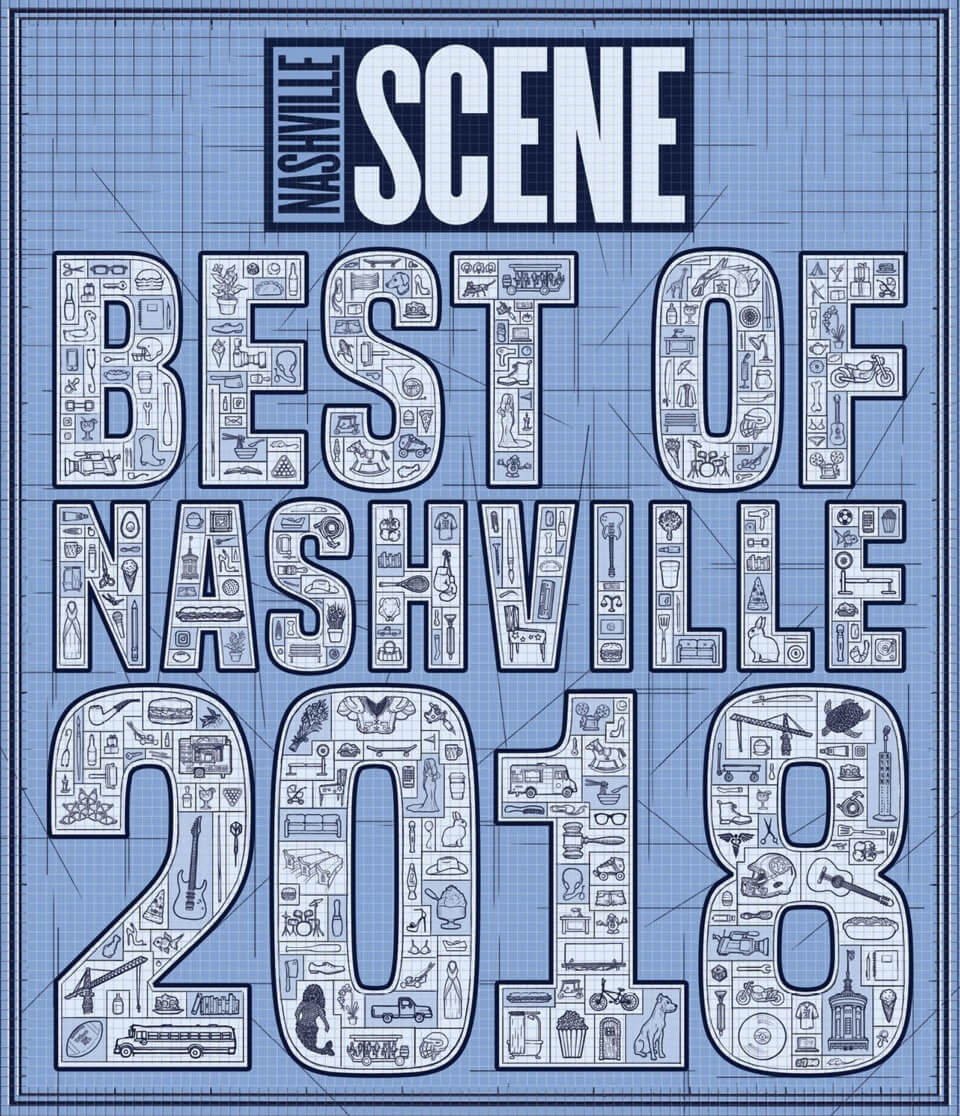 The Nashville Scene Votes
SHARPTON PAINTING
Best House Painter of 2020
WINNER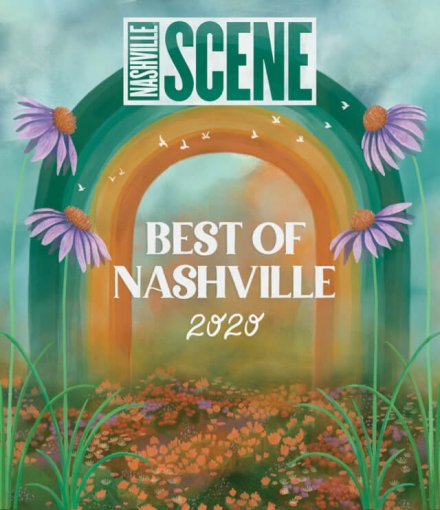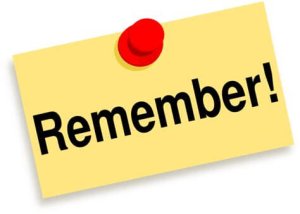 Sharpton Painting wants to remind Nashville and Middle TN, that these are the main reasons we are hired over other painting companies. 1) NO subcontractors! We have never and will never use subcontractors. All of our painters are hourly paid! And that's a very good thing for the Client. 2) NO spray painting! We never use the spray rigs unless we absolutely have to. We avoid spraying whenever we can. Brush and Roll is the best way to go! There are many beneficial reasons for this old fashioned way of painting. Feel free to ask us why. 3) ALL American crew! All of our employees are good old fashioned born and raised Americans. Plus, we never use illegal workers. 4) NO commission based sales! We have never had a commission based sales person that basically does anything to get your job. And we will never have a commission based sales person. 5) Sharpton Painting's Owner is a hands on, Veteran Painter! Kevin is a 25+ year hands on veteran painter. You can still find him on up to 40′ ladders from time to time. He is not a "Desk Owner". He is very much involved with every single job as much as he can be.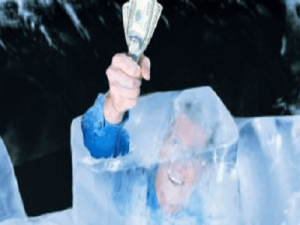 Nashville and Middle TN, please watch out for painters trying to paint your exterior in the Winter! It seems pretty obvious to most (we would hope), that you can't paint in freezing temps or when temperatures drop near freezing for too long or below freezing, that evening / night. We have a strict cutoff date for exterior projects to protect clients from injuring their application by forcefully painting their home when IT SHOULD NOT BE PAINTED! Every year we fix at least 8 to 10 of these jobs from competitors, and so please don't paint your house exterior in the winter. Although there are products that allow you to paint in much colder temperatures than you may think you could. This doesn't mean you can paint your home, then let it freeze or freeze overnight. So, while many painters would be happy to sell / work your exterior paint job, come consistently freezing temps, WE WILL NOT. Don't ruin your paint job over someone's smooth talking skills or greed.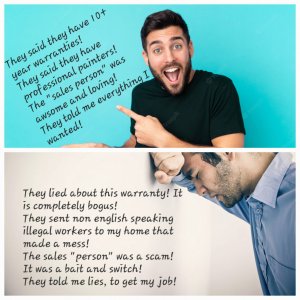 Sharpton Painting has sadly completed yet another redo repaint from a local competitors mess. We do not post these "fix jobs" to our website. Additionally, when we redo these jobs, it typically is a 100% charge as everything gets redone from start to finish. Nashville and middle TN, please stop falling for bait and switch. Sharpton Painting has been in business for 23 years! This is not a game to us. We take every job seriously. The owner, Kevin Sharpton is a veteran painter of over 25 years. He personally works with his crew to be sure each job is done the correct way. So please, stop taking the sugar coated, good looking website, loving sales pitch, hype, etc. – over a guaranteed job. We are not the only good painters out there. But the good teams that paint your home with care, by hand, NO SPRAY, NO SUBCONTRACTOR, NO ILLEGAL WORKERS, are getting extremely rare to find! Please see our website for more information. Finally, we are phasing out this kind of work next year. Starting 2024 January 1st, we will no longer be fixing jobs from competition. They will be passed. For a no BS good quality experience and paint job. Give us a call!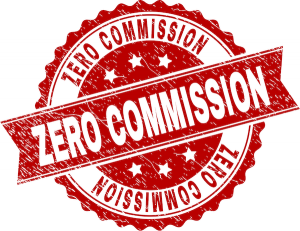 If you haven't figured out by now, Sharpton Painting has never and will never spike your proposal to include sub contractor 3rd party cuts. Nor will we ever hire anyone that gets a commission cut. At the end of the day, we are painting your home. Not building you a new home. Commission cuts, and sub contractor cuts means you're way overpaying for a paint job. Sharpton provides you a high quality no BS job at a fair price. So if your first encounter with someone you call to paint your house has commission based sales and/or sub contractors. Yikes!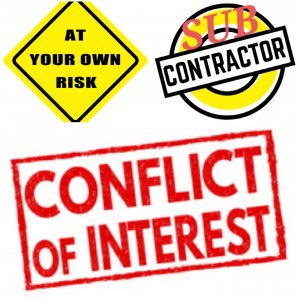 There should be a law that requires businesses to disclose immediately upon request for a proposal, whether or not they use subcontractors. Sharpton Painting has warned for many years against subcontracting and the practice of subcontracting. Sub contractors are handed your job that you paid a premium for, for a small amount of money to complete it. They use speed production to maximize their profits and it includes skipping prep work and / or cutting corners. Most subcontractors are illegally working in the USA. And are impossible to find or hold accountable when a issue arises. Sharpton Painting has successfully provided information about subcontracting over the years. But many people are still falling for this bait and switch. When you hire a business, PLEASE ask them If they subcontract. If they say yes, and you still want to do business with them. Demand them to show you their payment to that subcontractor. Then confirm with that 3rd party subcontractor that price. Then negotiate price. Because you are being inflated to hire 2 separate businesses. With the subcontractor being the one who just wants to call your job done, as fast as humanly possible, before they even lay eyes on it. Sharpton Painting has NEVER and will NEVER hire Sub contractors. With most other painting companies strictly hiring sub contractors, this information is more important than ever to share. Please see our other posts, and website for more information.
Want to paint your brick?
Want your brick painted? Please take notice that almost every other painting company is totally skipping the most important step in painting brick. After the thorough power wash and cleaning of your brick to be painted, and of course hole filler needs, the must have step of masonry bonding primer is being skipped by most other painting companies entirely. Why? There are two main reasons why. First, the masonry bonding primer / block filler is expensive! Not only the material but the labor. So, in order to save the appeal or to keep the bid attractive to the potential client, most painters skip it all together. The second reason is most painters claim "the paint has built in primer". Well, this is true for many high grade exterior paints by many different manufacturers. HOWEVER, it is not the correct primer and is totally different from the masonry bonding primer. So while you shop around, if your painting contractor doesn't provide you a one coat masonry bonding primer / block filler and two coats top finish coating, then your missing out, and the job will not be done properly. So what's the big deal? Well, skipping the masonry bonding primer will leave you repainting in just a few years! Sharpton Painting will not bid on brick to be painted unless it is done properly. So while yes, in most cases our bid will be higher, it's for very good reason as listed above. If we can't do it right, we just don't do it at all.
10+ year "warranties" are a marketing ploy!
Shopping around for a qualified painting company to paint your exterior? Hearing about 10+ year warranties as part of the "deal"? Does it sound to good to be true? The choice is ultimately yours. However, be cautious of exterior repaint warranties that exceed 8 years. They are certain to fail. We at Sharpton Painting offer the max allotted warranty time for your exterior project and giving us a 2-year buffer. Frankly, there isn't a company on this earth, using any preparation technique, application technique or any product that could give anyone a *Failure Free paint job for more than 8 years. Mother Nature simply wont allow it. For more information on this, read the "NOTICE" section near the bottom of this homepage.
*Failure Free – means;  ABSOLUTELY NO cracking, peeling, bubbling, blistering, chipping, flaking, or in any other way detaching from the serviced surface.
Spray happy painters! What you need to know.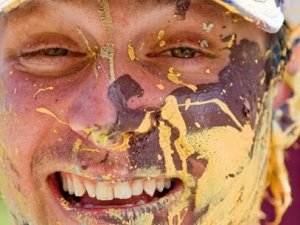 Take notice that gradually over the past 10 years almost every other painting company exclusively uses the "spray" technique for your exterior repaint. So what's the big deal, and why is this bad news for you? Well, over-spray is at the top of the list and nothing is safe from it! It does not matter if the painter has 30+ years of spraying experience, that painter can't control the wind. So while he may be getting most of the paint or seal coating onto your project, you can rest assured that any gust of wind will carry some of that onto your cars, windows, bushes, flower beds or anything that is not intended to be painted. Sure lots of prep can be made to minimize this, but over spray can cover a long distance depending on the wind. Also, spraying one, thin, cheap, non penetration coat onto your exterior without the pressure of rolling or brushing will leave you a cheap job. When Sharpton Painting does your interior or exterior we do it by brush and roll. The process of brush and roll adds thick coats, pressure to penetrate your surfaces and will give your paint job a much longer life. And finally, spray is cheap! Painters use it to save cost on paint and labor. Who wants to pay for a paint job only to get a team of spray happy painters to get in and get out as fast as they can. Sharpton Painting uses the tried, tested and true proper way to paint your home. Unless specifically requested or needed, we never spray.
Most frequent questions/concerns are…
No Sub Contractors.

 

Sharpton Painting has ONLY Hourly paid painters. Never once hired subcontractors, never once worked as one, never will. 

Not a Franchise or Corporate out of state company.

Sharpton Painting is

 Private Owned, founded HERE in Middle TN, by Kevin Sharpton – Established year 2000. Remember, If a company has a "headquarter" or "main office", in another state. It is NOT truly a local business.

No undocumented workers.

Sharpton Painting only employs Legal American workers. All our hourly team members are good ole fashioned born and raised, right here in the U.S.A. 
Sharpton Painting – Serving Nashville, Brentwood, Franklin and all of Middle TN, since year 2000. One of the Oldest Residential Painting Companies, in all of Middle TN.
% Average Of Clients Who Must Have These Qualities When Hiring
Owner Must Have Experience
If you think hands on years of trade experience from A to Z isn't important for a Painting Company Owner. Think again. We spent 15 business days asking 4,500 clients 3 questions. This was one of them. This was a Must Have, for 95% of them. Sharpton Paintings Owner has over 25 years onsite experience.
Must Be Able To Communicate
If you think being able to do a simple thing like talking to the person working at your home isn't important. Think again. We spent 15 business days asking 4,500 clients 3 questions. This was one of them. This was a Must Have, for 98% of them. Sharpton Painting only employs legal American workers.
Must Have Employees Only
If you think having a sub contractor doesn't bring a slew of problems with them. Think again. We spent 15 business days asking 4,500 clients 3 questions. This was one of them. This was a Must Have, for 89.5% of them. Sharpton Painting has never and will never hire sub contractors. Hiring sub contractors is inherently dangerous for everyone involved for many reasons. We have employees only.
We are All-American!
Sharpton Painting is proud to be an All-American Company. While all of our team members may not be from the wonderful state of Tennessee originally, we are ALL, each and every one of us, good old fashioned 100% born and raised Americans from various states of this great country. Our All-American team is proud to call Tennessee our home, and we are proud that our tight-knit team, are all born and raised right here in the United States Of America. We are proud to serve you, and love our Middle Tennessee home.
We are NOT a franchise or corporation!
With so many other Middle TN painting companies being franchise bought or a corporation painting company, you need to know that – We are NOT a franchise or corporation!
One of the most common questions we have from our current and potential clients is whether or not we are a franchise or corporation company. We believe this is an important question to ask, and we are happy to explain why we are not a franchise or corporation. These are the three top reasons why Middle Tennessee consumers are not hiring franchise or corporation companies:
1) Lack of Ownership – when you hire a company that is franchise purchased or a corporation, you may find many "hoops to jump through" when it comes to resolving a problem, since typically those companies have a corporate office located in another state. Also known as a "main office" or "headquarters".
2) Outsourced Work – most franchise or corporation companies outsource their work to others, which is a typical bait and switch move used by most franchise/corporation companies, also known as sub-contracting.
3) No prior experience from franchise owner or corporation representative – many franchise or corporation companies are purchased by a person or persons in a investment decision and only care for the profit to be made. This is dangerous since they place all trust on their sub contractors, who are likely to cause many problems.
Owner Kevin Sharpton started Sharpton Painting Company in 2000 as a local, Middle Tennessee company. Kevin has no intentions to franchise this company nor will we ever outsource or sub contract. Kevin schedules all clients in such a way so that he has time with each and every project and client, and this will never change. Kevin is an experienced painter by trade, and has only hired employees who have many years of experience as well.
We are the painters!
We are not a jack of all trades – master of none. We are a master of ONE.
Sharpton Painting is a full service, interior and exterior painting company; we are NOT a jack-of-all-trades. If you want your interior or exterior painting project completed right and on time you need to hire a professional painting company that is focused on just that. Why hire the same company you used to install a new roof or conduct "handy man work" to paint your walls? Don't sacrifice the quality workmanship offered by a painting professional for the convenience of a "handyman". Our main priority, our only focus, is providing you with professional full service interior and exterior painting. Painting is our passion and it is what we will always be doing – and we do it well. So trust us for all your painting needs, not your general contractor.
What to trust?
Sharpton Painting – What to trust when shopping for a Service Company?
Nashville Painters – Sharpton Painting, provides tips to consumers. Consider the following when shopping for ANY service company…
Sharpton Painting has the largest and 100% legitimate before/after project completion gallery! With over 1,000 samples of before/after pictures of our work located right here in Middle Tennessee! Please click on the residential or commercial tabs to see for yourself! No other painting company can show you so many samples of their work, and we hope to add your project to the gallery!
Have you noticed all the generic names?
Have you noticed that 99.9% of all other painting companies use generic names? Whatever happened to the time when all businesses proudly used their actual name? Well, Sharpton Painting is very proud to use the last name of the Owner, Kevin Sharpton. Our actual name is a sign of just how serious we are. We put our name on our business because from day one, 23 years ago, every job we do is our name. Slapping a generic name on a business and the jobs it completes, holds very little to no sentimental value and that is not a good mix for you in the long term.
Do they use subcontractors?
Companies who hire subcontractors in most cases have the reputation for rushing through projects to hurry to the next. To the subcontractor, quality is rarely on their radar. Practically all franchise and corporate companies use subcontractors, if they say they don't, that usually is not the case. Subcontractors generally have no real reputation to protect or care for and they jump from one "prime" or "general" contractor to the next looking for subcontracts. Generally, their only focus is getting paid, and getting paid quickly! Subcontractors answer to no one and are impossible to find or hold accountable. They roam around getting what jobs they can to line their pockets.
Sharpton Painting HAS NEVER and WILL NEVER use, associate, affiliate, or in any other way, deal with any subcontractors. Our employees are hourly paid team members, and always will be. We promise you this.
Don't gamble your hard earned money, invest it!
Over the past 23 years, we have developed a wonderful reputation that holds many great qualities. There is one in particular that we could have never imagined and it was manifested by the thousands of clients we have served. Out of thousands of clients, we have reported many times that we were hired above all other good reasons because they didn't want to gamble. We simply couldn't be more flattered by this. So while shopping around you will be faced with many choices, just know many of those who choose us don't gamble. Many of those who choose us want a sure thing for their money and we take pride in that. Your money is hard earned, don't gamble with it, invest it with Sharpton Painting.
Investing in your home is a big deal. Choosing the correct Painting Contractor is a bigger deal. Sharpton Painting has serviced middle TN consumers for 23 long years. We have the experience you need and the trust you MUST have. Sharpton Painting provides the best warranty on the market for exterior repaints and we take each job very seriously. The owner – Kevin Sharpton, is on each job throughout the project and each client matters. "If we want to stay the most successful painting company in Middle TN, I realize all clients both new and old must be and remain satisfied" – says Owner Kevin Sharpton.
NOTICE
After 23 years of business, we have seen many painting companies come and go, while we have survived and thrived! Over the years many competitors have used all kinds of tactics to try and catch your attention or win you over. Historically we ignore these whether they are scams or not. Since they can only hurt the competition in the long run. However, there are 2 main issues that are commonplace among many of our competitors and we would like to share with you what they are, so you can protect yourself from them.
As mentioned, normally we ignore what competitors do, good or bad. But since many of them are participating in the above issues we wanted to bring them to your attention. Thanks for reading and please take a look around our website.